While developing a dashboard, I sorted one of the columns by clicking its header, and now the dashboard defaults to using that as a sort, overriding the sort order in the BAQ.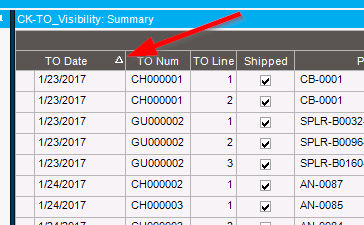 How can I remove that sort at the dashboard level, so the BAQ one is used by default?
FWIW - The BAQ has several levels of the sort, so just clicking the column I want as the default to sort by, doesn't cut it.
I've also gone into developer mode and tried all the various "Reset Layouts…" under Tools->Layouts, but with no change.