Hello all,
I am in my test env. (copy from last thursday from live) and I wanted to add two UD fields in QuoteHed table.
One is of integer type, and the other boolean type.
Running the regenerate Datamodel I got the error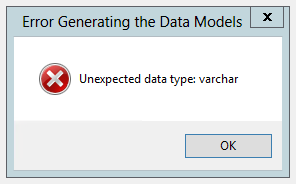 Question1: Has anyone had the same issue? heck I have not even added a field of that type!
Question 2: Where can I have access to a log with more info about the error?
Thanks
Pierre