We are are getting this error when printing reports from our TEST environment, LIVE is OK for now.
v 10.2.200.6
I'm looking for any insight into what is causing this, support suggested that it could be caused by a Windows Update applied to the server - Case CS0001187330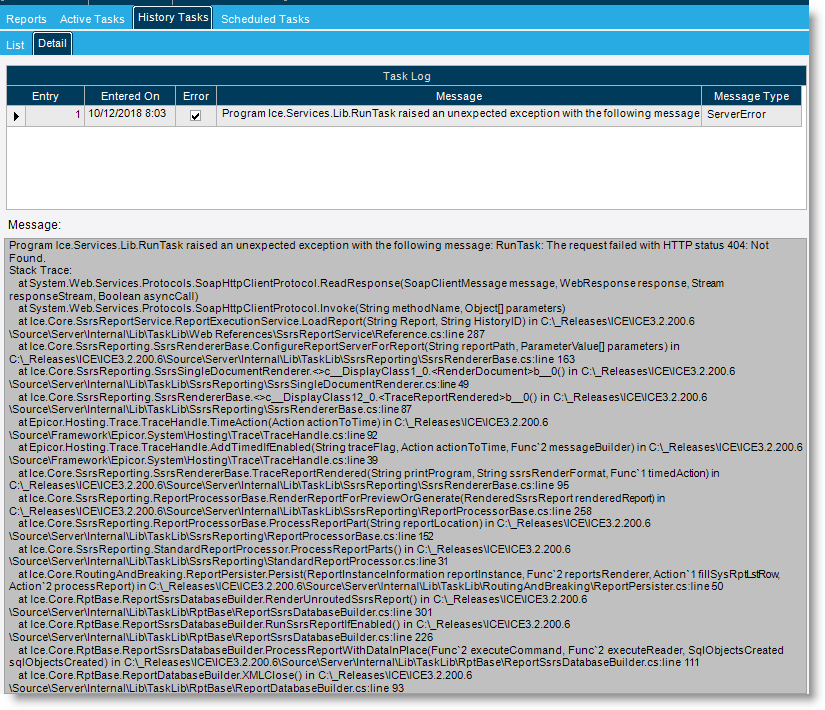 We tried to re-deploy the Reporting Services in the Admin Console and get this error. The SSRS URL is the same in LIVE and that works.
Any hint of corner to pry under would be helpful.