Hello,
I am in a multi-company, multi-site (what once was plant) environment. When creating BPMs in Epicor 10.#, we can set the scope to either Company Specific (runs in only the company in which the BPM was created) or Company Independent (runs in all companies), so it is either one or nothing. This means that if I have a BPM that I need to run in more than one company, but not all companies, I have to add it to multiple companies, then maintain the multiple BPMs over time. Though I am sure that others have thought of this, I thought I would offer another option.
I now create one version of the BPM and set it to run for all companies (Company Independent). The first condition of the BPM can then determine whether the balance of the BPM will run based on the current company, like this…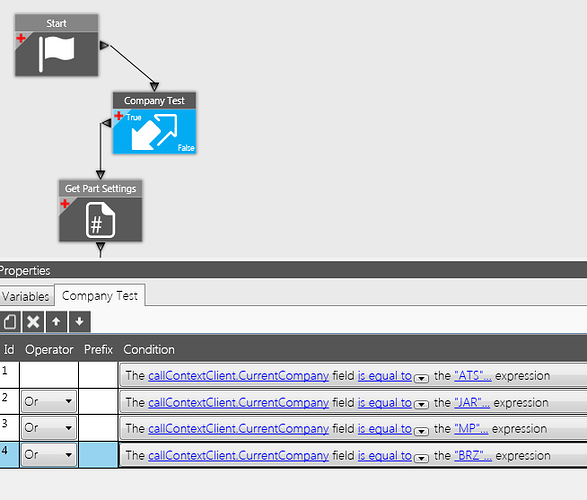 We could also use this method to have the BPM perform slightly different things based on the company (or the site).
OK, so this is a really simple idea. I am new to the site and thought I would offer it to those who might be in the same situation. Also, if anyone sees any downside to this method, please let me know.
Michael