Hi, is anyone still using the Insite software Advanced Ship software? If so, perhaps you can help me resolve some errors. We no longer have support from Insite and our Epicor maintenance agreement expired years ago, so I am kinda up the creek without a paddle.
Theses errors are all on a pc upgraded to Windows 7 running a new installation of Insite.
Shipping an order generated the following error, has anyone seen this?


We also ran into this one when trying to end the day.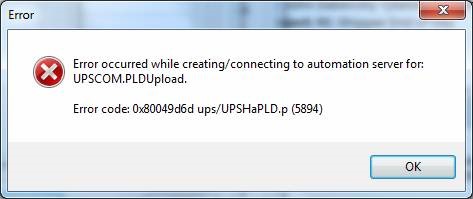 Thanks,
John