Hi
I'm trying ultimately to populate a grid on a custom screen with the materials from a specified job that are Lot Tracked.
I have found a field of interest on the JobMtlSearch contract in BL Tester. I want to be able to include the PartNumTrackLots column in the where clause, but it says I can't because it's not a database column which I fully understand.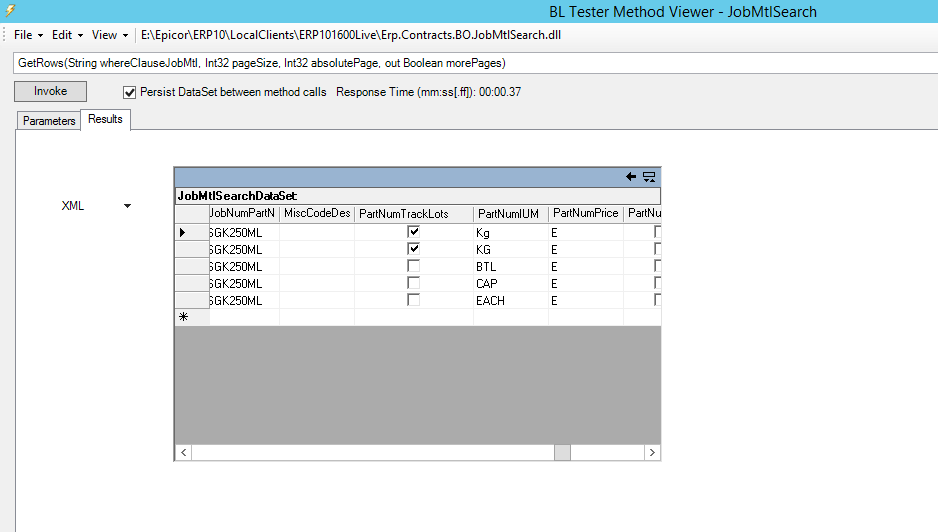 Is there a way to specify this where clause differently, or would I get the results from this search before looping over those results are removing anything that isn't ticked as PartNumTrackLots?
Many Thanks
Mark