We are looking for a way to track project delays in Epicor. As in, a customer doesn't make a required progress payment, then we have a "customer delay" and don't work on the projects. We added a custom drop-down menu to the project entry.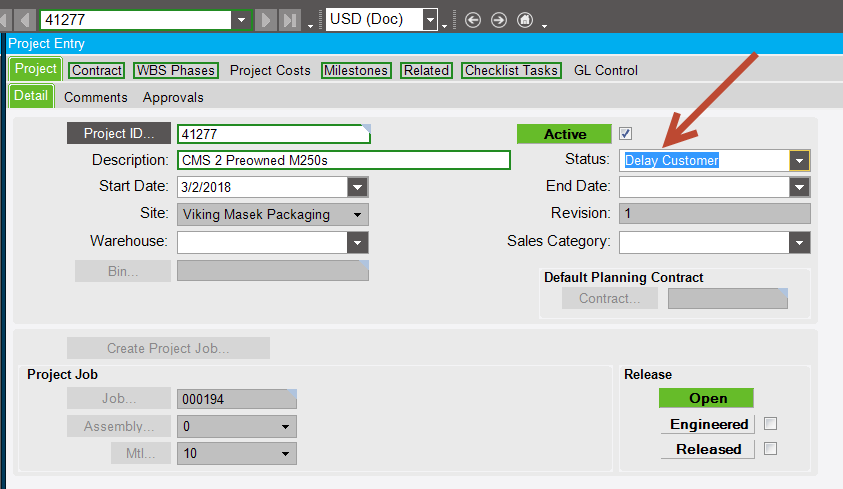 This tells us what the delay is, but I would like to track how long each delay happens for. Eventually be able to report on the different type of delays across projects. "Projects over $100,000 on average have 2 weeks of customer delays" for example.
I don't see anything pre-built in the system for this, so looking for ideas!
Thanks,
Dave