Hello smart kids,
I've thrown together a simple BAQ from InvcHead. I'm using it as a BAQZone on the OrderNum. It shows accounting quick information about Invoices made to that Order without going to another screen.
10.1.500.26
When I go to an Order with a single Invoice, the result is ugly - labels are direct from the Query Phrase. For example InvcHead_InvoiceNum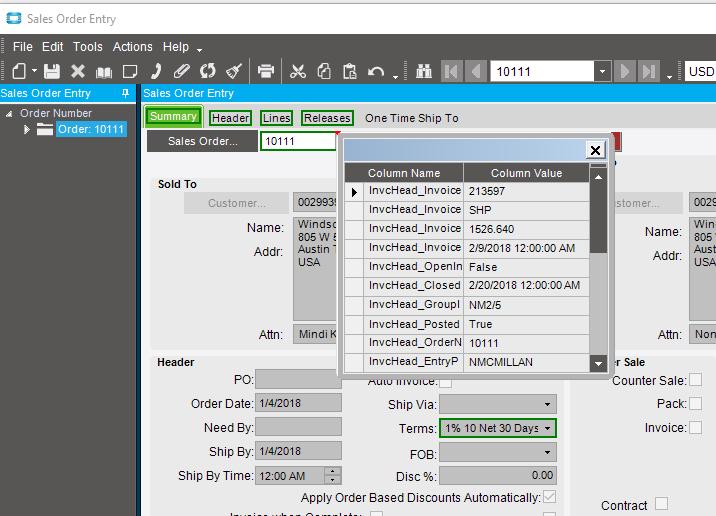 When I go to an Order with more than one Invoice the results are much more pleasing: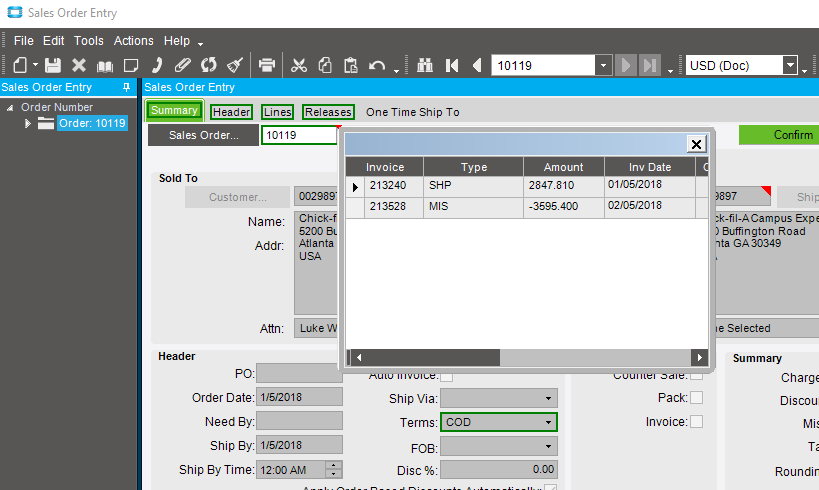 But the same BAQ and BAQZone are showing me different results. That doesn't make sense to me. I'm seeing if anyone has any insight.
I'd like them only to show the second way.
Thanks,
Ben
Here is my Query Phrase from the BAQ:
select
[InvcHead].[InvoiceNum] as [InvcHead_InvoiceNum],
[InvcHead].[InvoiceType] as [InvcHead_InvoiceType],
[InvcHead].[InvoiceAmt] as [InvcHead_InvoiceAmt],
[InvcHead].[InvoiceDate] as [InvcHead_InvoiceDate],
[InvcHead].[OpenInvoice] as [InvcHead_OpenInvoice],
[InvcHead].[ClosedDate] as [InvcHead_ClosedDate],
[InvcHead].[GroupID] as [InvcHead_GroupID],
[InvcHead].[Posted] as [InvcHead_Posted],
[InvcHead].[OrderNum] as [InvcHead_OrderNum],
[InvcHead].[EntryPerson] as [InvcHead_EntryPerson]
from Erp.InvcHead as InvcHead